The nephew of jailed drug boss Tony Mokbel was arrested, charged, convicted and sentenced to eight months in jail within a matter of hours this week.
Giving fresh meaning to the term swift justice, Antonios "Anthony" Mokbel was sent down just hours after anti-bikie taskforce Echo detectives caught him with a loaded handgun on Wednesday.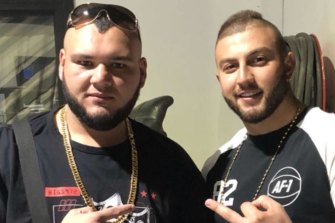 Mokbel, aged in his 20s, pleaded guilty at an out-of-sessions hearing in the Melbourne Magistrates Court to 19 charges, including firearms offences.
The conviction was not Mokbel's first brush with the law.
Anthony Mokbel is the son of Horty Mokbel who, like his brother Tony, is a convicted drug trafficker.
In 2014, Anthony Mokbel was placed on a good behaviour bond by a Gold Coast court after he told a flight attendant to 'f--- off' when asked to switch his phone off.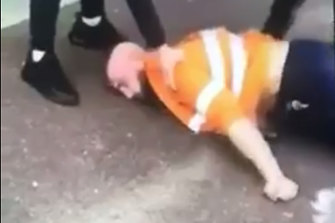 In 2015 he was twice caught driving while suspended.
In July, Mokbel was brutally assaulted in Broadmeadows, with footage of the attack posted online and circulated on social media.
Mokbel appears to have suffered seizures after he was left unconscious from the bashing outside a suburban plaza.
He did not report the incident to police but is understood to have known his attacker and to have been involved in a verbal dispute beforehand.
Detectives from the Echo taskforce were aware of the incident but no charges were laid in relation to the attack.
Anthony Mokbel has links to members of the Comancheros motorcycle gang and Middle Eastern crime figures.
He was recently photographed with Ali El Nasher, who has been charged with attempted murder over the shooting of three men outside a boxing event in Kensington in March.