London: Boris Johnson has taken on more of the election-winning campaign team behind Scott Morrison's shock win in the May election.
The British Prime Minister has already hired former deputy Liberal party director Isaac Levido to run the campaign from Conservative Campaign Headquarters (CCHQ).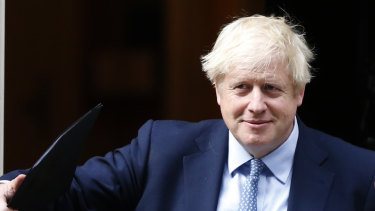 Now The Sydney Morning Herald and The Age has learned that the Kiwi digital gurus - Sean Topham and Ben Guerin - whose efforts in Australia saw the Liberals outclass Labor online, have been signed up to work for the Tories with the UK poised for a snap election before Christmas.
24-year old Guerin and 28-year old Topham's move into campaign headquarters as creative consultants coincides with the agency establishing itself in London and rebranding from Topham Guerin to TG.
Insiders said the campaign video launched at Boris Johnson's set-piece speech made last week at the Tory party conference was vintage TG.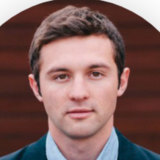 Luke Springthorpe who runs the internal Tory pressure group Conservative Progress said members had already noticed a huge change in the party's online messaging, compared to the lacklustre efforts under former Prime Minister Theresa May.
"Since Boris took charge and pushed an optimistic, unapologetically pro-Brexit message, we've seen a huge increase in positive social media engagement," Springthorpe said.
"There's absolutely no doubt at all that it's playing incredibly well with the conservative base on social media and based on the increase in content being shared, they're proud to be associated with his message".
Australian Liberals who worked on the campaign also praised the appointment.
"TG have a way of telling compelling stories through video that really engages people online," said one Liberal campaign insider.
"They are excellent at cutting through with a clear and calm message in line with [...] everyday voters which was the key to our success in SA, NSW and federally - where TG did great work."
A spokesman for the Liberal party said TG brought a "creative" and "savvy" approach.
"At this year's election, Topham Guerin helped ensure our digital campaign was strategic, creative and responsive," the spokesman said.
"They are a savvy and professional team and excellent to work with."
TG is widely credited within Liberal circles with producing the Coalition's slick 'at-home' videos of Prime Minister Scott Morrison, as well as crafting so-called Boomer Memes aimed at lifting the Liberals presence online.
TG previously worked on Liberals' successful NSW and South Australian campaigns, Malcolm Turnbull's campaign in 2016, while Topham worked individually on David Cameron's campaign in 2015.
Levido also worked on Cameron's 2015 campaign alongside his mentor Lynton Crosby.
Precisely when the election will be called remains unclear. Boris Johnson wants one but Labour Leader Jeremy Corbyn has refused to support a snap poll until the threat of a No Deal Brexit on 31 October is averted.
However the majority of the Labour MPs do not favour an election, fearing they could be wiped out if it is fought on delivering Brexit.
Labour frontbencher Emily Thornberry told a fringe event at the Labour party conference that she had seen internal polling showing the main opposition party was ceding 30 per cent of its support to the Liberal Democrats and another 10 per cent to the Brexit party.