Troubled finance house AMP will merge its bank and Australian wealth unit as part of another shake-up of its structure ahead of a company-changing deal to spin off its life insurance arm.
AMP announced the business combination and the departure of its respected AMP Bank chief executive Sally Bruce on Thursday morning.
The financial services firm said the merged units would be called AMP Australia.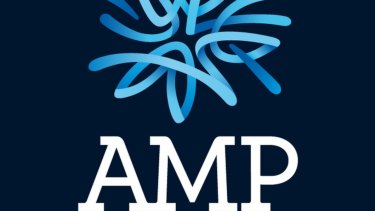 AMP's other business units - its unlisted investment arm AMP Capital and its New Zealand wealth management -- will remain as separate business units.
AMP has flagged it is exploring options to divest its NZ wealth management arm.
The financial services company has promoted its head of Australian Wealth management, Alex Wade, to chief executive AMP Australia. He will be assisted by Rod Finch who will take up the position of managing director of the business.
AMP boss Francesco De Ferrari said the changes would help reinvent AMP as a client-led, simpler business.
"Bringing together our bank and wealth management teams in Australia will drive a more integrated organisation better able to pursue the significant opportunity we see in providing more holistic wealth services for our clients," Mr De Ferrari said.
"Closer integration of the businesses was part of our long-term plan, and with Sally's decision to step down we have been able to accelerate our internal re-organisation," Mr De Ferrari said. At the same time AMP is expanding its exposure to the self-managed superannuation sector.
AMP has been reeling from a horror outing during the banking royal commission where it was accused of a mountain of misconduct, most notably allegedly lying to the corporate regulator 20 times.
AMP is also planning to offload its life insurance arm and mature businesses to British-Bermudan group Resolution Life. That deal has been hamstrung by the Reserve Bank of New Zealand (RBNZ) which refused to give its regulatory approval.
In August AMP and Resolution re-cut the deal in the hope the new agreement would meet RBNZ's requirements that a separate pool of capital be set aside to protect the interests of New Zealand policyholders.
Also on Thursday, consumer rights group Choice named AMP as one of the worst companies operating in the finance sector.
Awarding its annual 'Shonkys', Choice said AMP took out the major award for having 1 million zombie super accounts eating away retirements.
"AMP holds the largest number of zombie accounts of any other super fund - accounts that sit there being wasted away by fees and insurance," Choice chief executive Alan Kirkland said.